The Herman Miller Aeron chair can be found in many studios across the world and I have been using one in my studio for about the last eight years.
Unfortunately, the right arm of my beloved Aeron snapped off (I hasten to add that it probably didn't like my weight resting on it!) and so I've just replaced the offending piece – the aptly named Arm Adjustable Hardware (A.A.H) – all in a quick 10 minute operation.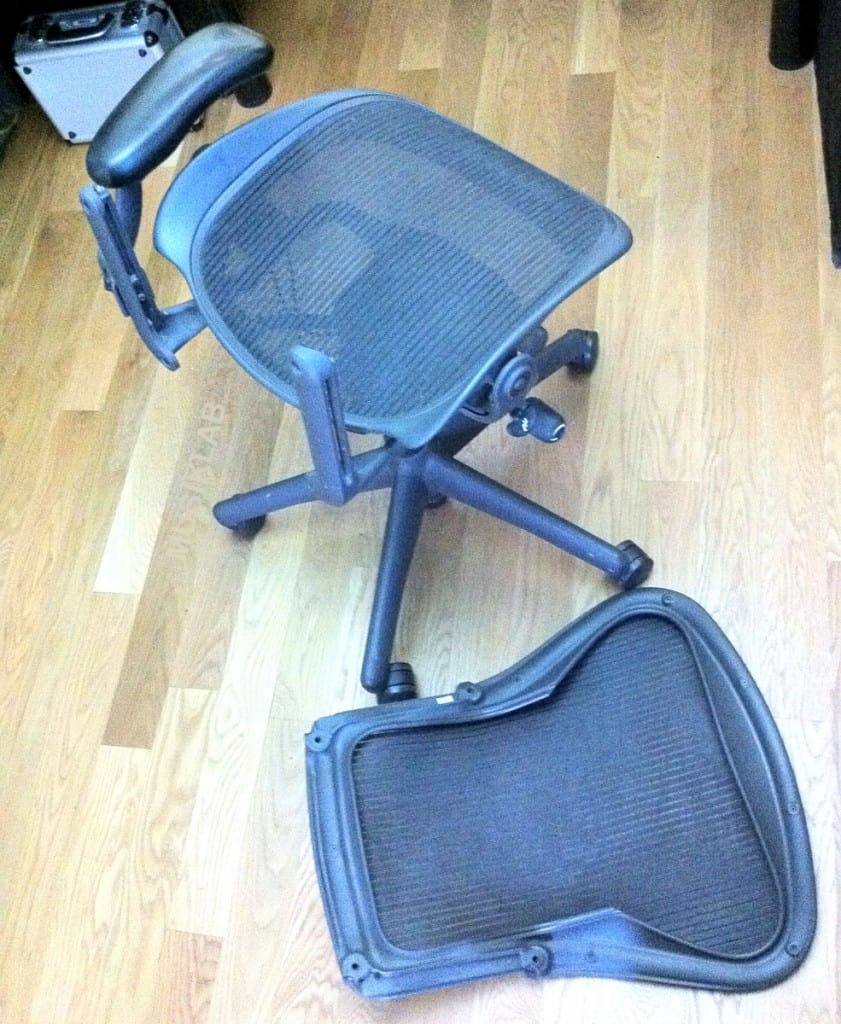 These chairs are extremely well designed and built, with construction fixing points kept to a minimum. The back came off easily with four large bolts, I fitted the A.A.H. into the chair and arm rest and tightened everything up, screwed the back into place and job done!

Herman Miller chairs come with a fantastically long warranty of 12 years. Unfortunately, mine was second hand, so it wasn't covered. However, I was quickly given details by Herman Miller for the UK distributor, Wellworking, where Kirsty was able to source the required part for me. It was so refreshing to use a customer support network that had the solutions available to quickly solve my problem.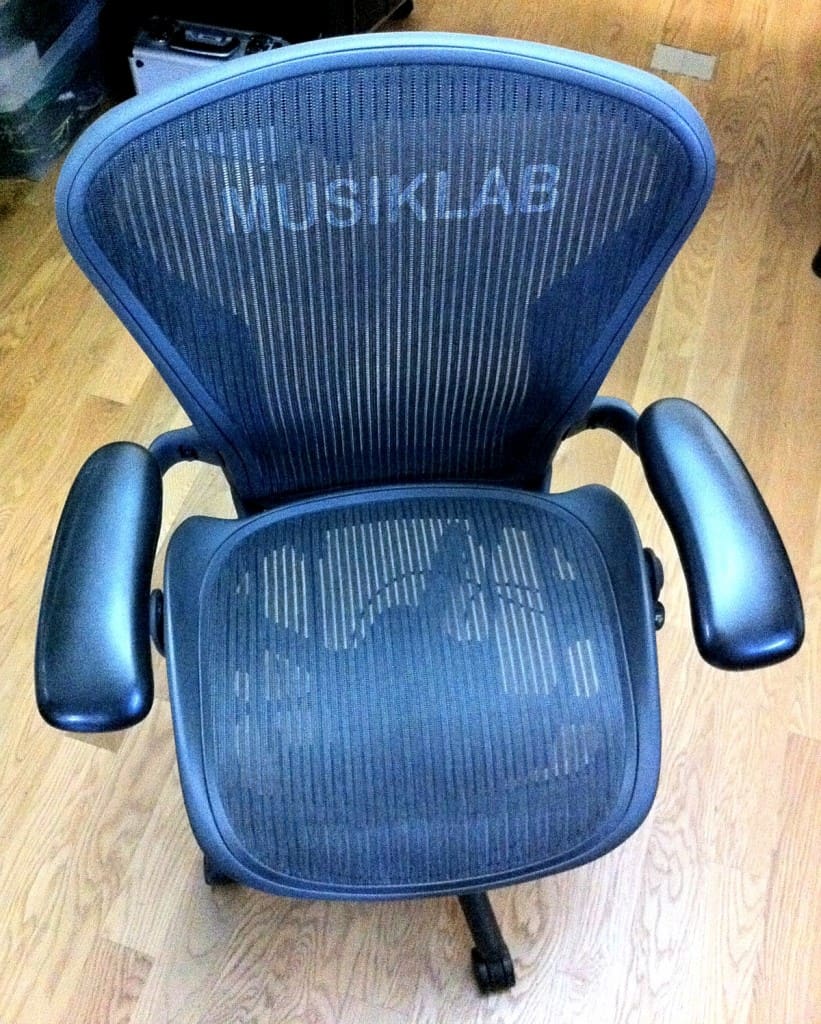 Whilst the chair was in pieces it was a great opportunity to give it a good clean and now I have my wonderfully comfortable chair back with two arms to give me many more years of use.