YOUR MUSIC
You want your music to sound fantastic, and I'm here to help you release great sounding tracks.
To work with you personally, discuss and advise, and master your tracks in my studio so that you enjoy your music, even more, when you release it to the world.
You've spent a lot of time and energy creating it. Mastering your music is the final part of the creation process, enhancing it, quality checking, and I love helping at this part of the musical journey.
MY MASTERING
Direct communication by email/phone.
Evaluation & mix feedback.
De-noising & cleaning if needed.
Musical approach to mastering to bring your music to life.
Fast turnaround.
Up to 2 revisions to make sure you're completely happy.
FREE track sample – hear how my mastering enhances your music.
Dos Brains – Blood Moon (Montage)


Working with John over at Musiklab has been a fantastic experience from day one. Attention to detail, fast turnaround, valuable insight and feedback but most importantly, absolutely fantastic sounding masters. He's always gotten the most out of our mixes: every detail comes to life with clarity and vibrancy while staying true to each individual track's sound no matter the style of music. Helluva a mastering engineer this guy!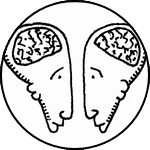 Guillermo De La Barreda | Dos Brains