YOUR MUSIC
You want your music to sound fantastic, and I'm here to help you release great sounding tracks.
To work with you personally, discuss and advise, and master your tracks so that you enjoy your music even more when you release it to the world.
You've spent a lot of time and energy creating your songs and now's the time to master it. Mastering your music is the final part of the creation process – enhancing, quality checking, polishing it – and I love helping at this part of the musical journey.
MY MASTERING
Direct communication by email/phone.
Evaluation & mix feedback.
FREE Track Sample – hear how my mastering enhances your music.
De-noising & cleaning if needed.
Musical approach to mastering to bring your music to life.
Fast turnaround.
Up to 2 revisions to make sure you're completely happy.
Kaytlyn Cate – Darkside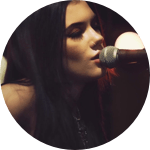 These days with the Internet offering all these different automated "Mastering" services it's just nice to have someone like John. He's the real deal. Incredible ears and incredibly skilled. I trust his judgement implicitly and he's always there for you should the need arise. He's also more than willing to discuss his process and exchange ideas. That to me is crucial. He's the man and his track record speaks for himself.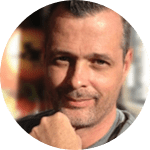 Stephan Baer