I've had an excellent week with having Ant in the studio for his work experience. We've been able to do a variety of jobs to give him an idea of what music studio work can involve.
Ant has had a full introduction to the studio environment, the room treatment, and the gear. We've mastered an album, which meant he had to listen to the sound rather than the music, which he found tricky at first but soon got the hang of. He also got to grips with editing audio and learning about the different effects and processors.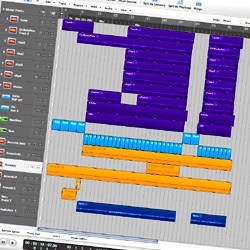 As Ant is a keen guitarist I wanted to give him the chance to record himself performing a track to give the experience of studio recording and having to work under the pressure of delivering a great performance on demand.
I think he did an fantastic job as you'll hear by listening to the track above. Sunlight is the track we've been working on over the last couple of days and involves Ant performing on both of his acoustic guitars and electric bass.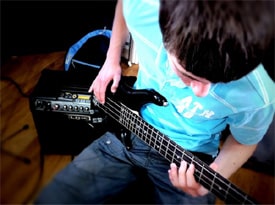 We wanted to do as much recording as possible so, instead of using percussion samples, we recorded tambourine, egg shaker, layered us clapping four times to give the impression of eight people, and I used his acoustic guitar body as a hand drum.
It's been a pleasure having Ant in the studio for the week because he's been keen to learn, has shown good musicianship on his guitars and bass, and really put a lot of effort in as you'll hear in the track.
Click here to listen to Sunlight on SoundCloud:
http://soundcloud.com/musiklab/sunlight
Find Ant on SoundCloud here:
http://soundcloud.com/anthonytustin